September 3, 2019
THANK YOU to everyone who participated in helping make this year's blood drive a huge success! We were so thrilled and grateful for everyone who donated, spread the word, and to the Red Cross employees who helped us make this event happen. This community is full of truly wonderful people with such big hearts and we are thankful to work alongside you all. We look forward to potentially making this a yearly event, so get ready!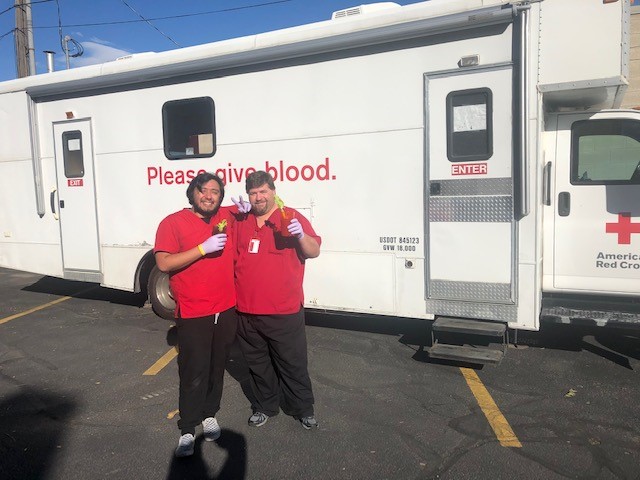 Dunn Associates, Inc. is hosting a blood drive with the Red Cross! Come let us help you give back to our community.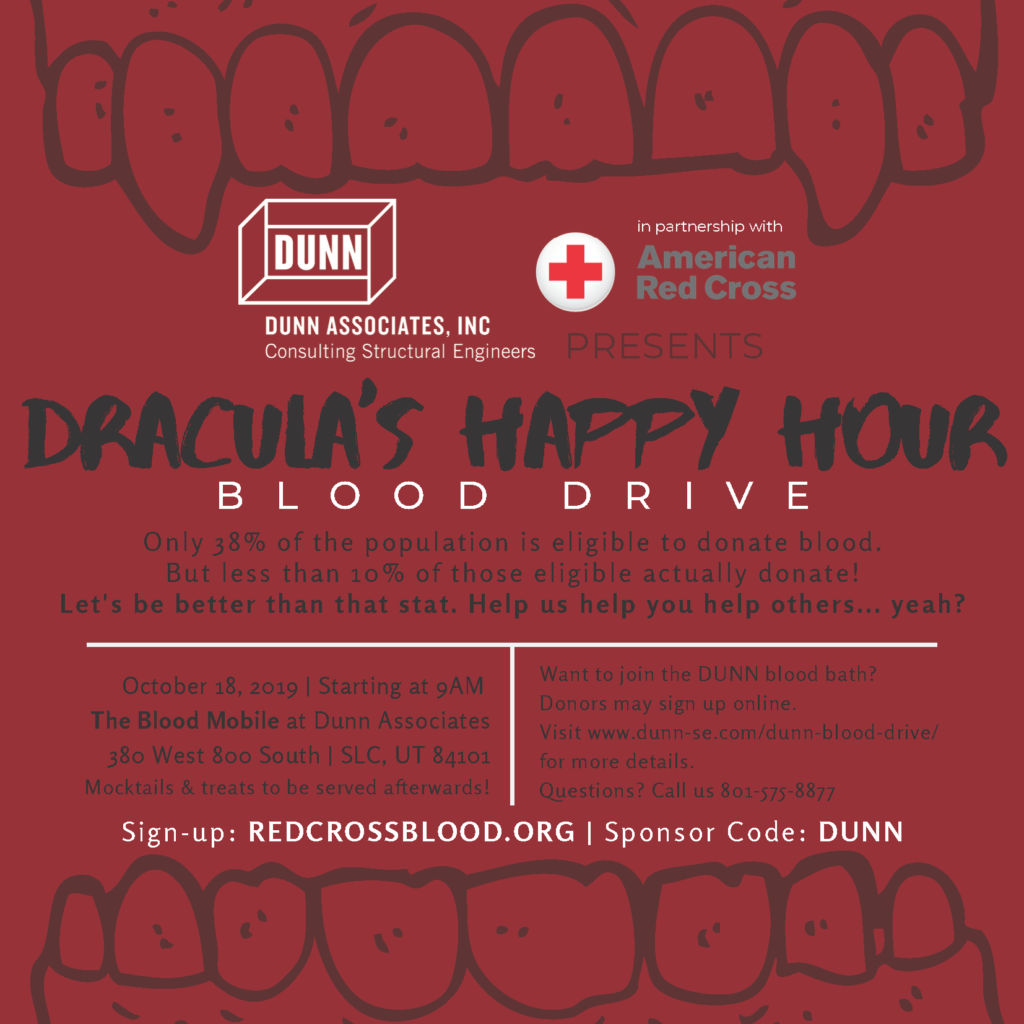 CLICK HERE to schedule an appointment.
Please fill out this form the morning of the blood drive before you come in:
https://www.redcrossblood.org/donate-blood/manage-my-donations/rapidpass.html
To read more about what it takes to be a blood donor, the donation process, how your blood donation is used, who you can help, and other interesting facts, please see the links below:
https://www.redcrossblood.org/donate-blood/how-to-donate/eligibility-requirements.html
https://www.redcrossblood.org/donate-blood/blood-donation-process/before-during-after.html
https://www.redcrossblood.org/donate-blood/blood-donation-process/donation-process-overview.html
https://www.redcrossblood.org/donate-blood/how-to-donate/common-concerns/first-time-donors.html
https://www.redcrossblood.org/donate-blood/how-to-donate/common-concerns.html
https://www.redcrossblood.org/donate-blood/blood-types.html
https://www.redcrossblood.org/donate-blood/blood-donation-process/what-happens-to-donated-blood.html
https://www.redcrossblood.org/donate-blood/how-to-donate/how-blood-donations-help.html
https://www.redcrossblood.org/donate-blood/how-to-donate/common-concerns/first-time-donors.html