In the News
Dunn Updates
and Careers
January 7, 2019
What do you want?
Perhaps a better stated question would be: What experience do you want? What experience are you willing to pay more for? What are your expectations with respect to this experience?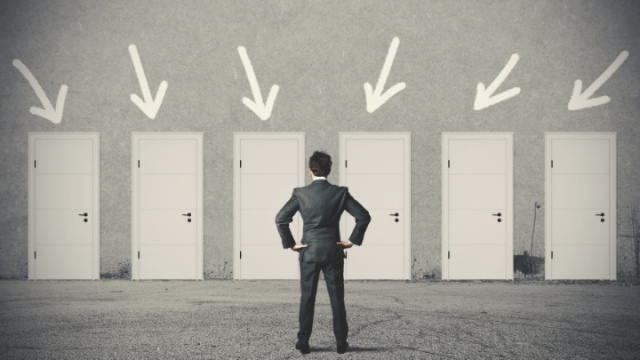 A popular comedian has an entertaining sequence on our desire for adjectives, and our constant need to go one step further. Take "corn chips", they are mild, medium, hot, extreme, fire, extreme fire, fiery red hot and on and on. If you don't go for the ultra-extreme, you must be weak or non-adventurous. How hot is hot? How fast is fast? How expensive is expensive? How safe is safe?
The marketing industry uses adjectives to promote their brands, services and skills. Put a "mega stereo" in a lousy car and I am pretty sure I could find a buyer. How do you define your satisfaction limits? How does this vary from products to services?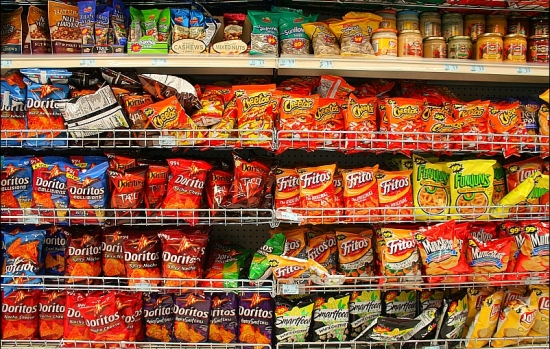 Building structures are constantly being challenged to exceed code expectations with respect to energy consumption. Governing jurisdictions have embraced this cause and now insist that this building performance exceed code requirements by as much as 40 percent. This provides a "super-efficient" system, which is much better than efficient. And of course we would then be better motivated to pay extra for "super", because we experience this advantage each and every day. Structural Engineers don't have as pressing of an argument. After all, safe is safe, with no real desire for "ultra-safe". Increasing the seismic performance of one building over another may not as readily enhance your experience as an occupant in the better building, until that one-time event.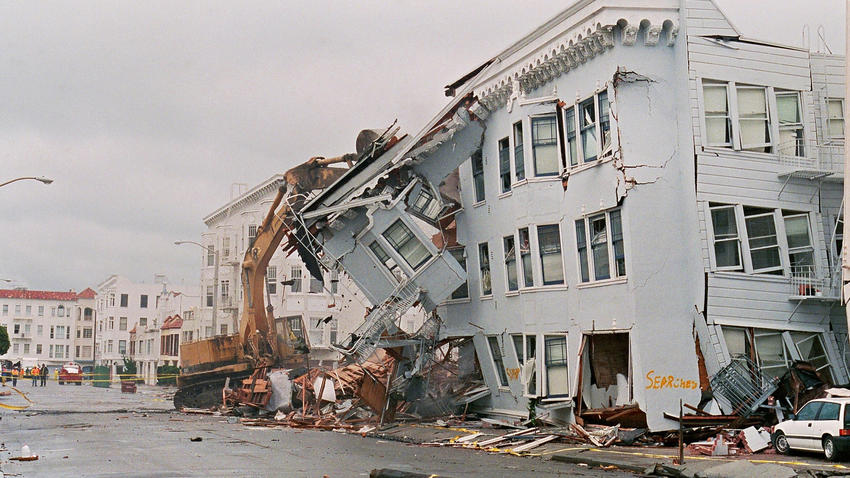 Does the anticipated performance of a building during an earthquake influence your decision where you want to work? Would a marginal increase in rent sway your decision if it meant you could occupy your building immediately after a seismic event? What if you could be super-protected while significantly increasing your long-term economic position? What is this experience worth?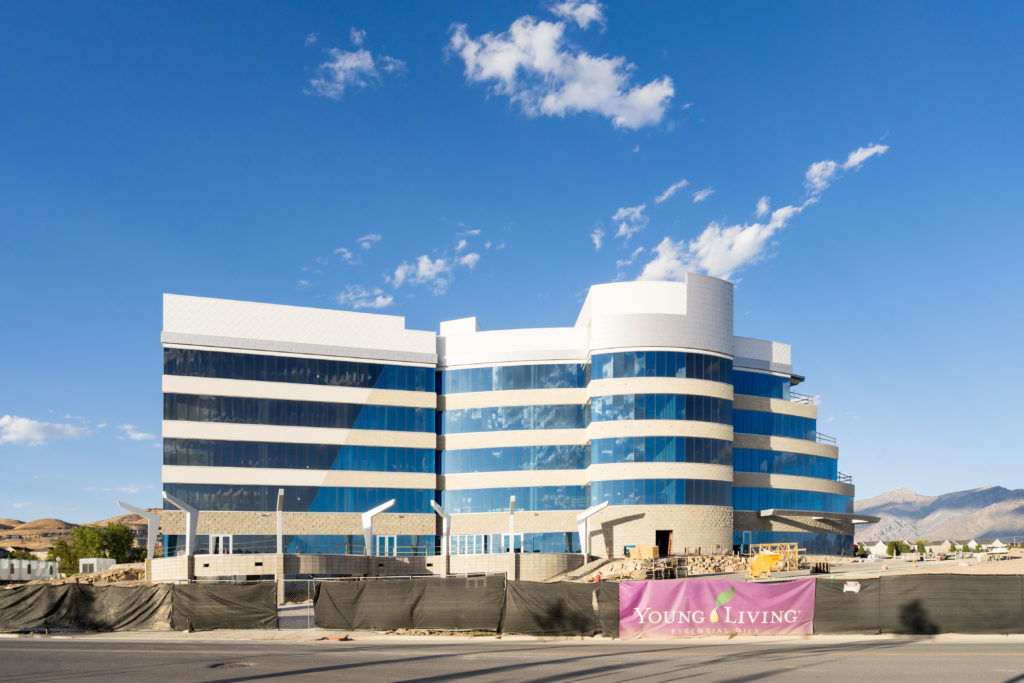 Numerous papers have indicated that the amount of energy required to clean up, repair, replace and re-occupy damaged buildings during an average seismic event far exceeds the total energy use for one year for the same region. That is the amount of energy and carbon footprint used to clean up Salt Lake City after a moderate event would exceed the total energy used by this city for one year. Not to mention the disruptive experience of it all.
In truth, for a minimal additional effort, higher performance buildings can be designed and constructed to not only protect our economic future but provide a mentally safe refuge for the workplace. All this while significantly contributing to the future reduction of energy costs. What experience do you want?
---
This article is part of a series written for The Enterprise news publication by Dunn Associates, Inc. owner and founder Ronald H. Dunn, SE. We know him as Ron. 😊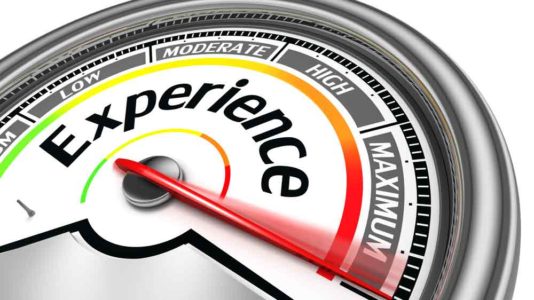 ---
Join Our Team!
---
Overview:
Dunn Associates, Inc. is growing strategically and looking for the best people.  As a leading structural engineering firm in the intermountain area for over 20 years, Dunn Associates continues to be involved with some of the best projects in the region. Exclusively focused on structures, we innovate, create and optimize unique structural solutions for our loyal public and private clients.
The successful candidate will first and foremost be required to have high personal skills while interacting with our clients. We are professional consultants and our attitudes and manors are of high importance. Interaction with design and administrative professionals within our office is expected.
Responsibilities:
STRATEGIC MARKETING PLAN – Continue to implement the overall strategic plan regarding Dunn Associates, Inc. and its marketing endeavors.
CLIENT RELATIONS – Work closely with principals, associates and others to foster and advance relationships with top clients and potential clients. Leverage a network of relationships with key decision-makers, primarily with owners, architects and contractors, to establish good will, share project leads and expand opportunities with the public sector clients.
PROPOSALS / QUALIFICATIONS – Respond to RFPs and RFQs, including requests by architects and contractors who are responding to RFPs and RFQs, develop the appropriate material to leverage Dunn Associates' qualifications in regard to the specified projects. Follow self-established and business development leads to track projects both prior to and following the submittal of Statements of Qualifications and Proposals.
DATABASE MANAGEMENT – Update information kept in company database (Cosential & Deltek Ajera), including contacts, projects, prospective projects and workload. Work closely with project managers and engineers to develop content for use on the website, in firm profiles, social media, and in RFPs and RFQs. Work with project managers and in-house photographer to acquire photos of current and past projects for use in marketing efforts.
PUBLIC RELATIONS – Develop opportunities with news and media organizations to promote Dunn Associates, Inc., its personnel, projects and other accomplishments. Create advertisements according to publication specifications, contract for the advertising space and track the results of advertising efforts. Update and upgrade company website as necessary and appropriate. Work closely with project managers to develop content for bi-weekly posts to news/blog page. Create consistent and meaningful content for social media to increase company exposure for client relations and staff recruiting efforts. Attend industry-related events. Prepare and submit industry-specific award opportunities for staff and projects.
ADMINISTRATIVE SUPPORT – As necessary, provide phone support and assist administrative staff in carrying out their assignments including professional licensing, staff recruiting and human resources, workload, and company-sponsored events.
Minimum Requirements:
Education—Bachelor's degree; qualified experience may substitute for college education.
A working knowledge of marketing-related softwares Adobe Creative Suite (InDesign, Photoshop, Illustrator), Microsoft Office are required. Experience with CRM (Cosential) and/or Deltek Ajera a plus.
Experience working in the construction or professional services industry.
Established rapport with key decision-makers in the construction industry, particularly architects and contractors would be added value.
Compensation/Benefits:
Compensation is very competitive and varies with experience. Dunn pays full medical for the employee and their dependents, covers full dental for the employee, life insurance policies, engages in 401k matching, contributes $2,000 annually to HSA (Health Savings Account), and gives generous PTO (including holiday and vacation days). Other perks to be discussed as the dialog progresses.
How to Apply:
Submit resume and cover letters to careers@dunn-se.com or submit through online form.
---
Do you think outside-the-box?
---
Dunn Associates, Inc. (DAI) is a full-service structural engineering firm specializing in both public and private clients. We believe in an upbeat work environment while providing our clients with cutting-edge design solutions that consistently exceed expectations.
We are currently looking for a highly motivated designer/drafter with great communication skills. At least two years of experience with Revit is preferred, but all commercial structural design candidates will be considered.
Dunn Associates, Inc. offers competitive pay and a full benefits package. Submit resume online or email to careers@dunn-se.com.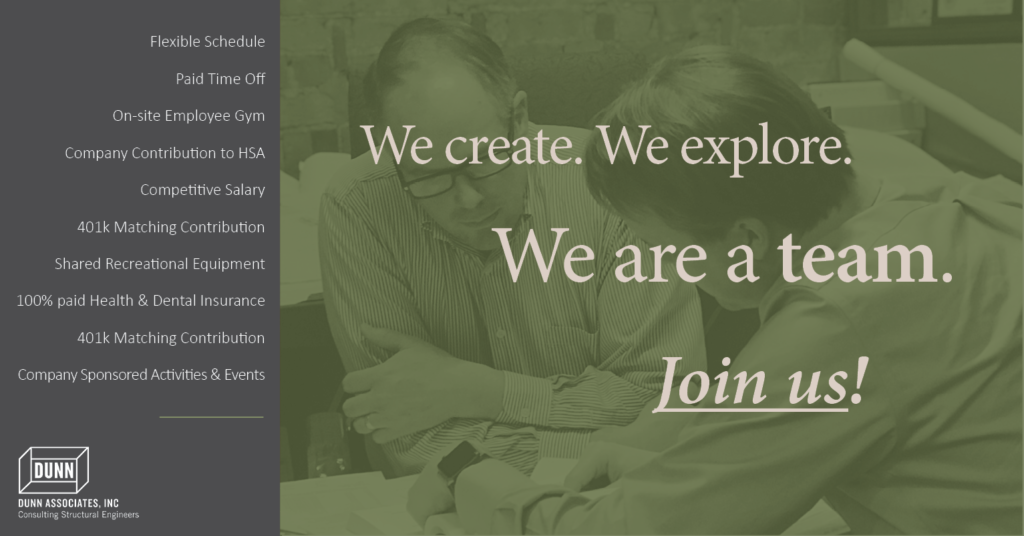 Instagram