July 28, 2021
Passing the PE exam at Dunn Associates, Inc.
Come work at Dunn Associates and all of your wildest licensing dreams will come true! Working at Dunn Associates was crucial in my epic quest to pass the PE exam. The variety of work the plethora of sage engineers and the flexible schedule helped me train for the test. Having fellow tribe members on the same journey gave me confidence and comfort. There are fountains of knowledge that I obtained through the office that I otherwise wouldn't have obtained. I'm honored to be a part of a team that helps new engineers with their licensure.
The PE exam includes questions that dabble in wood, masonry, steel, and concrete. Luckily, Dunn Associates can help the young engineer master them all. In the first two years of working at Dunn Associates, my work comprised of two wood apartment buildings, several small masonry buildings, two steel office buildings, several tilt up warehouses, a post-tensioned parking garage, and some curious architectural features that looked like a PE exam question. These projects helped me practice the things that I learned in college under the wise guidance of a professional engineer. I became more familiar with the various codes associated with the different materials and systems that work together to keep structures standing. The PE exam, especially the afternoon half, just evaluated how well I understood my job. I had great support from the people that I work with to help me understand my job.
We have engineers at the office that are as capable in their abilities as Jedi are at feeling the force. Tyler Wright is our senior engineer, the "Yoda" at our office. He has always been willing to answer my questions or point me to someone who can. Greg Dunn is a master of tilt up warehouses, and Phil is a guru of concrete. Ron Dunn is highly experienced with wood buildings. Dave Dunn is a steel office building whisperer. The talent runs deep. Usually a principal is available to answer my questions. I often wouldn't have to go that far though because the person in the office next to me usually knows the answer.

There are several other engineers that have a similar level of experience that I have. They took the PE exam with me. I appreciated the ability to talk with them about their projects, study habits, study resources, and time management as they worked toward, and passed the PE exam. It was nice to see a familiar face as we all stood outside of the Murray Expo center where the exam was held and waited in line for admittance. It was good to feel like I wasn't the only one going through the stressful experience of a long, expensive, and challenging exam. I didn't ever feel pressure that I would be judged if I didn't pass. I knew that the people at the office still valued me as a member of their team whether I passed the first try or not.
There are resources and information that I would have been unaware of if I worked somewhere else. The people at the office come from a wide range of backgrounds. As such, the methods that we study are different. For example, one of the ways Aaron learns is by looking things up on YouTube when he has a question. He provided me some key resources to help me study for the PE exam from different videos that he had watched. Another engineer in the office had taken classes before to prepare for the PE and was able to point me in the right direction for getting good practice problems. We have a few engineers that run ancillary engineering hobbies besides work. Josh teaches the PE exam prep class. He has gone through every one of the practice exams books and manuals that PPE has, and several from other publishers. He has an intelligent and frank opinion on which resources are the most beneficial. Max runs a podcast about engineering. Tait recently finished his term as the President of the Structural Engineering Association of Utah. Victor has won an award as the "Fresh face in Engineering" for the young member group in SEAU. These people are good people to turn to with questions like, "How am I going to pass?" and "Now what do I do that I have passed?"
I am grateful to be a consulting engineer that works at Dunn Associates. It has a variety of projects, kind employees, and has provided me a great launch pad on which to start my career. I have successfully passed the exam, and the company provided me my own rubber stamp, even though most stamps on drawings are electronic these days. So that is one licensing dream that, for me, has come true.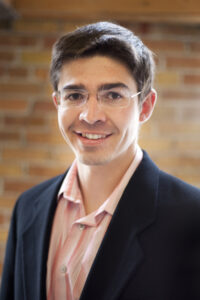 Written by Gil, PE
Gil is one of our awesome project engineers. He is an avid runner, and especially loves trail running.  Another passion of his is art and visiting art galleries. Gil spends most of his time with his wife and son who are his motivation to do his best work every day.