November 24, 2020
Normally, this time of year we are evaluating this past year's growth to those projections and goals made before the year began. We would normally determine how those projections versus reality could/should influence our decisions for the upcoming year. We would normally discuss how our personal presence in client offices, or on construction sites contributed to our cultural goals of "enabling great design." We would normally reminisce about the past years success of increasing our personal friendship with those whom we are fortunate to work with. In all cases, we are always grateful for the many reasons of success that a normal year has to offer. 2020 has been anything but normal, but still we have many reasons to be equally grateful.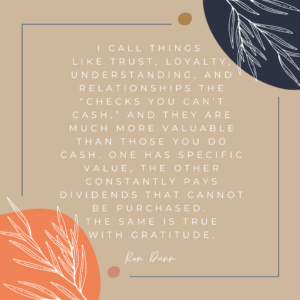 Too often our gratitude is linked to gain. It is certainly easy to be grateful when we realize a benefit in our lives. To feel grateful in the absence of gain or benefit can feel even better and perhaps last longer. I have learned this from experience. I call things like trust, loyalty, understanding, and relationships the "checks you can't cash," and they are much more valuable than those you do cash. One has specific value, the other constantly pays dividends that cannot be purchased. The same is true with gratitude.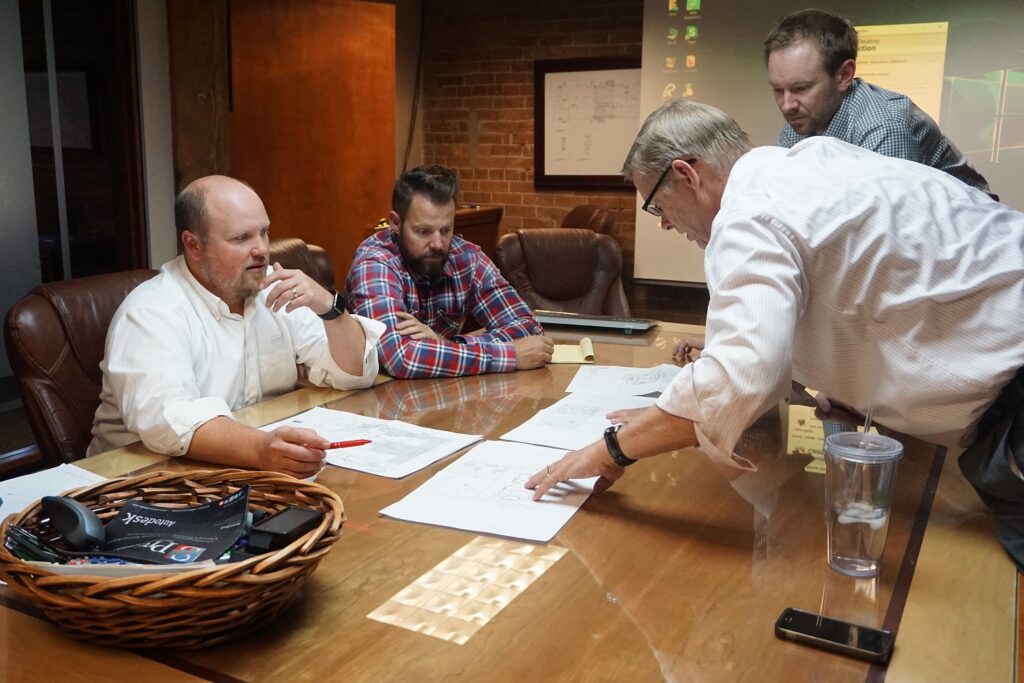 My review and evaluation of this year's business events took on a different twist. What has typically made me feel successful as a business owner has changed. Numbers are important and enable each small business to keep the doors open, provide meaningful employment, and contribute to society. But this year, with different metrics, I have found even more reasons to feel grateful.
We have incredible people that are technically called employees, but I choose to call family. Some share my last name, but most do not. All of them have made sacrifices in unique ways that benefitted all who work here at Dunn Associates, Inc. For these reasons and many more, I am so very grateful.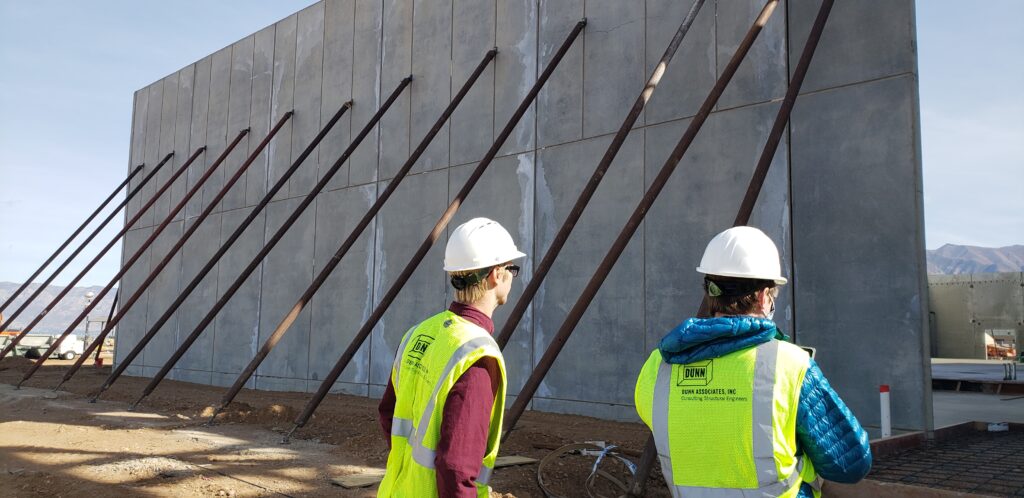 I am surrounded by very smart people. Our ability to work remotely came naturally and the technology was embraced and utilized at levels that other offices would only dream of. We challenged each other, we supported our teams, and we communicated with each other virtually on a daily basis. We became better. We also came to realize how much we missed our daily personal contact and association with each other. I am so grateful that we feel this way and that we truly would rather be with each other.
Trust has been the common denominator of remote working. As I communicate with my various business owners, this topic is always of their greatest concern. "Out of sight, out of mind."  With all the potential interruptions that can be imagined while working from home, there are probably even more. I am truly grateful that because of the culture we have here at Dunn Associates, Inc., each person feels a sense of responsibility and devotion to their fellow employees to provide an honest day's work. From top to bottom, rather from the longest tenured to the most recent hire, I am so proud of our staff in a way that can only be earned. I truly love and appreciate them, and express my sincere gratitude for them, their efforts and their families who selflessly support them. So even though 2020 has been anything but normal, we had a fantastic year!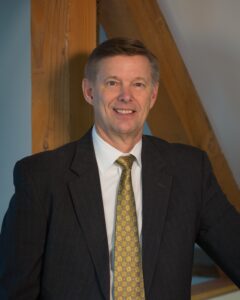 Written by Ron Dunn, SE
Chairman & Principal
Ron was instrumental in the design of the very first base isolated building in the United States. He designed a steel building without base plates on the columns. He has been a columnist in business newspaper. Ron is a board member of University of Utah national engineering advisory council. He is the Chairman of the Board of Tribalry; a private community based social media platform.