In the News
Dunn Updates
and Careers
March 18, 2019
It is with great excitement that Dunn Associates, Inc. formally announces recent changes in leadership. Tait Ketcham has been promoted and will serve as President of Dunn Associates, Inc.
(more…)
January 7, 2019
Perhaps a better stated question would be: What experience do you want? What experience are you willing to pay more for? What are your expectations with respect to this experience?
(more…)
December 18, 2018
After holding their breaths for what seemed like an eternity, Darren and Greg are exhaling a collective sigh of relief (…along with the rest of us). Darren G. Dickson and Gregory S. Dunn received word from the State of Utah that they had passed the 16-hour licensing exam and obtained their S.E. designation.
(more…)
---
Join Our Team!
---
Do you think outside-the-box?
---
Dunn Associates, Inc. (DAI) is a full-service structural engineering firm specializing in both public and private clients. We believe in an upbeat work environment while providing our clients with cutting-edge design solutions that consistently exceed expectations.
We are currently looking for a highly motivated designer/drafter with great communication skills. At least two years of experience with Revit is preferred, but all commercial structural design candidates will be considered.
Dunn Associates, Inc. offers competitive pay and a full benefits package. Submit resume online or email to careers@dunn-se.com.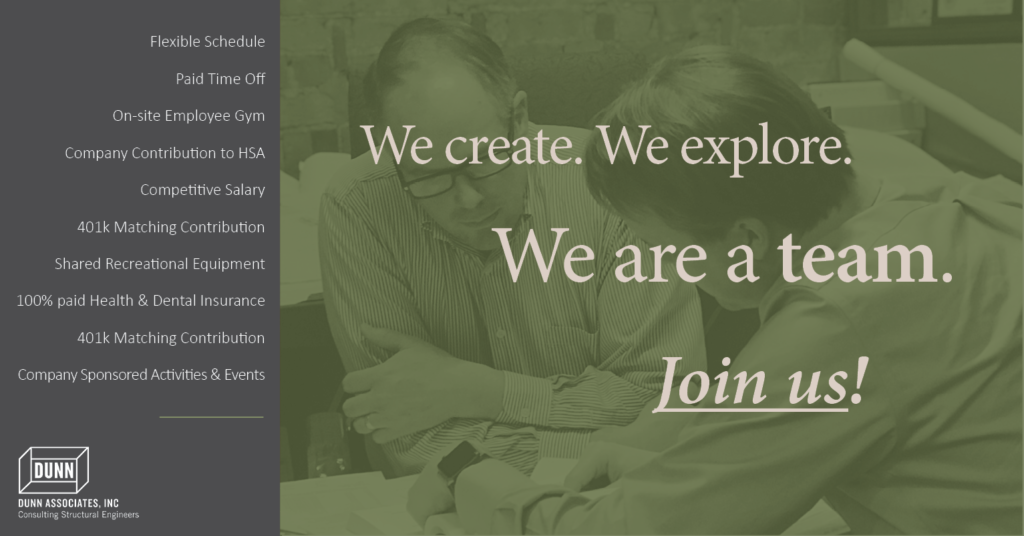 Instagram